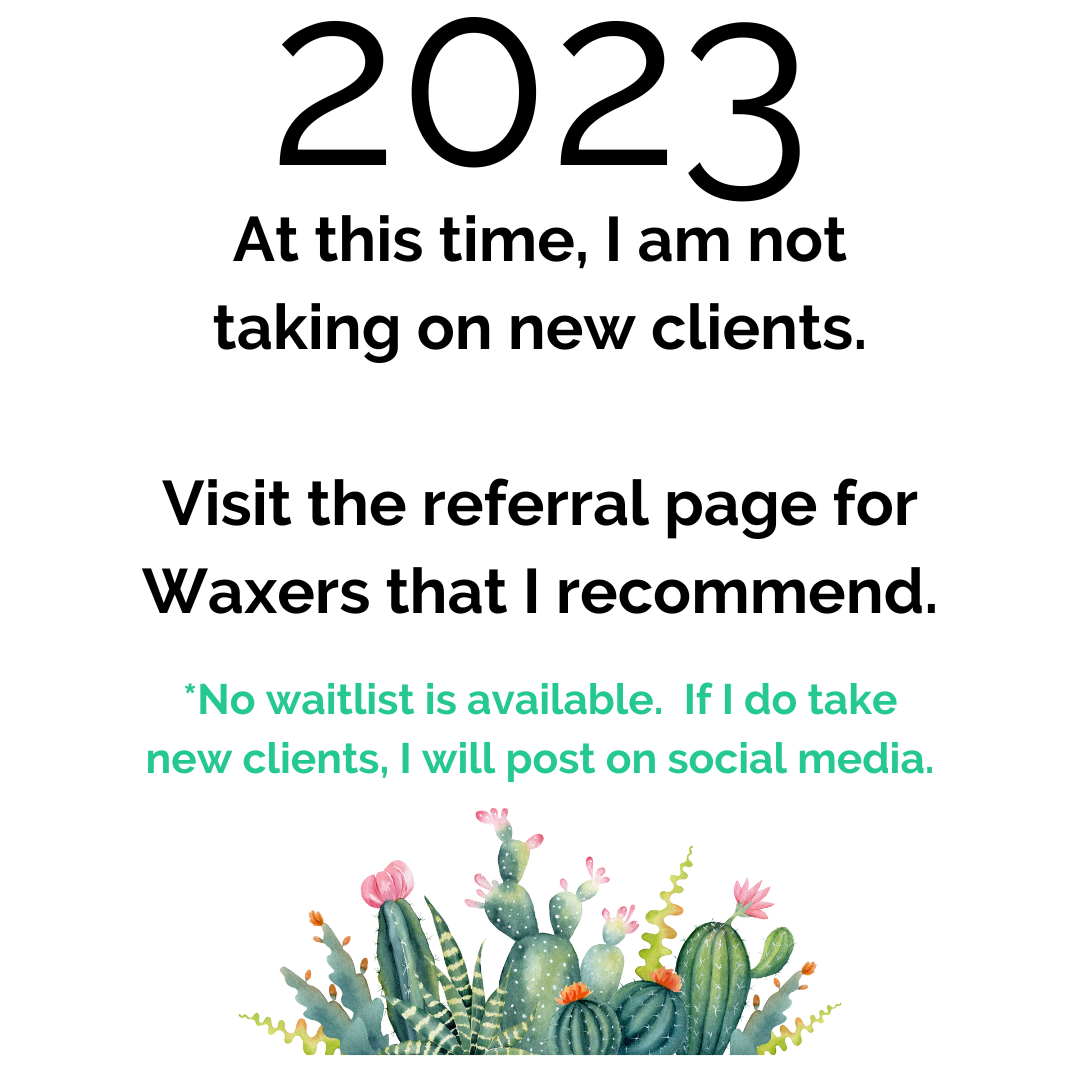 Please make sure you read the following pages before you book your wax.  This will ensure that you get the best wax results.
PreWax Care/ Post wax Care- This is where you will find advice on getting the best waxing results, learning to prevent ingrowns and FAQS.
Nervous?  This is what's going to happen at your appointment.
Please read through the Etiquette page before you come to your appointment. This will ensure you get the best possible waxing service.

Your credit card will not be charged unless you miss your appointment. If you miss your appointment, you will be charged 50% of the service value.
I understand that emergencies arise, and I will not charge your credit card if you email or call with a valid reason. To cancel an appointment, cancel online ( if more than 24 hours) or email me at taniarice@sasktel.net

My hours are Monday to Friday- 9-3 ish and often change—my address is 2124 B Robinson. 
Go into the door to the south of Shannon's, under the door, with the Scissors and up the stairs.  My room is a little bit to the right.
I cannot accommodate appointments after these times as I have family responsibilities.   Please visit my referrals page if you need hours outside of that time.
Have a seat in the waiting room if my door is closed.  A few businesses use that space, so don't be surprised if you meet another person there. 
When you come up the stairs and to the right, there is a washroom (next to the washer and dryer) that you are welcome to use.
Cash, check or email money transfers are accepted. Gst is not included in the price.
!!!PLEASE Double-check your appointment time in the Schedulity app.  Some email providers show the wrong time because of the daylight savings time change.  Scroll down to the actual email to see the correct time!!!

Please make sure you get an email confirmation when you book!   If you don't receive one, log back into Schedulicty and ensure your booking went through.   People sometimes click the cancel button instead of the confirm button.
—————————————————————————————————–