Ingrown hair treatments that work
This site contains affiliate links to products. As an Amazon Associate, I earn money from qualifying purchases.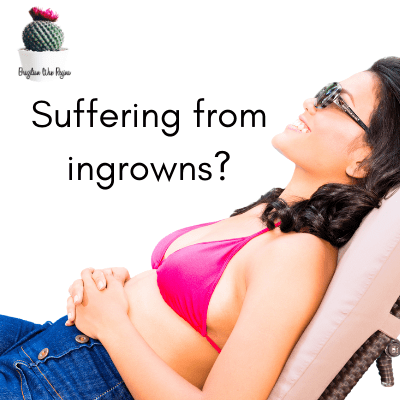 Ingrown hairs are caused by a lack of natural exfoliation in the skin.  When you pull the hair out by the root a new thinner hair tries to pop out.  The cells in the follicle will build up if your skin does not exfoliate itself.  That creates a barrier so the new skin curls up instead of being able to poke through.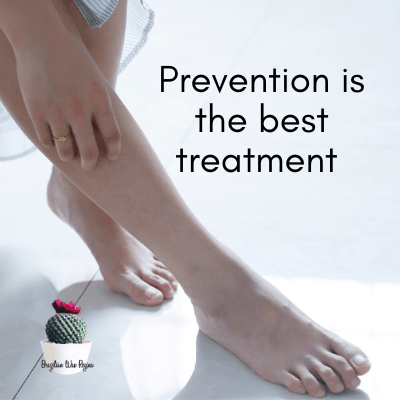 Prevent ingrown hairs
To prevent ingrown hairs from starting before waxing, sugaring or shaving, follow these rules:
⇒Don't wear tight panties, pants or leggings for the next few days.
⇒Keep hands away from touching freshly waxed skin, as this can encourage irritation or small pimples.
⇒Opt for a shower. Don't take a hot bath or hot tub for the rest of the day.
⇒No tanning beds, saunas or steam rooms for the next two days.
⇒Short-term abstinence. Sexual activity should be avoided for at least 24 – 48 hours.
⇒Use a specialized moisturizer daily
---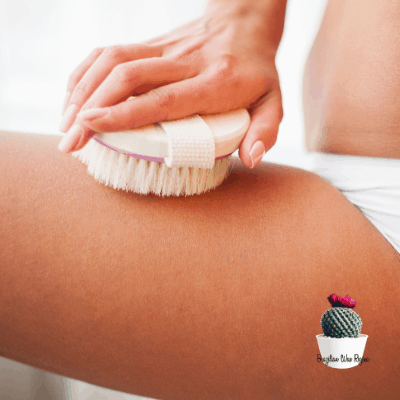 Prevent and treat ingrown hairs



Exfoliation
To treat ingrown hairs, try the easiest way to get rid of them.  Exfoliation with a scrub mitt or brush and a little body wash.  Do this every other day!
The exfoliation brushes I recommend are:
Hand Size Body Brush-Use this three times a week for the best results.  Exfoliate troubled areas gently for a minute or 2.
Exfoliator Mitt- This is a very rough exfoliating glove.  Be gentle, and don't use it too many times a week.
---
When Exfoliation is not enough, and you still get bumps
Ingrown hair serums
If that doesn't work, then you need to move on to adding a serum to your daily routine.  This is a list of my favourite serums!
Choose the one that works best with your body or lifestyle choices.  They all are formulated for ingrown hairs, razor burns, bumps, and skin irritation resulting from shaving, waxing, electrolysis and laser hair removal.
The serums I recommend:
TendSkin–  This one has been around for ages and is sold in most spas and salons.  The only thing I don't like about it is that it stings a bit.
---
SweetSpot Labs Bikini & Body Bump Eraser, Razor Bump and Dark Spot Treatment with Niacinamide–  I love this company made up of gynecologists!
---
Yes, you need to moisturize down there
Moisturize
Let me start by saying:  When you wash or put lotion on in your pubic area, It should only be used externally! 
Yes, you can get dry skin in that area.  You need to keep it hydrated and healthy.
My top pick for lotion
SweetSpot Labs Rescue Balm–MOISTURIZE. Shea Butter, Squalene, and Avocado Oil help replenish the skin's natural moisture.
---
These are my tried, tested and true product recommendations.