Ingrown hair treatments that work
This site contains affiliate links to products. As an Amazon Associate, I earn money from qualifying purchases
Why I know so much about ingrown hair…
I have been doing this for over 10 years and I pride myself on my continuing education efforts and my general interest in everything waxing! I have always been dedicated to finding the latest and greatest INGROWN HAIR TREATMENTS THAT WORK.
4 years ago when I was pregnant with my daughter I had insomnia.  During those endless sleepless nights, I scoured the internet and read all the articles on ingrown hairs that I could find.  And what did I find?  Soooo much information.  So after I sorted all the reputable dermatology reports and researched all the ingredients I came up with a list of the most reputable and worthy ingrown hair treatments.
Ingrown hairs are caused because of lack of natural exfoliation in the skin.  When you pull the hair out by the root a new thinner hair tries to pop out.  The cells in the follicle will build up if your skin does not exfoliate itself.  That creates a barrier so the new skin curls up instead of being able to poke through.
Prevent ingrown hairs
To prevent ingrown hairs from starting before waxing or shaving follow these rules:
Don't wear tight panties, pants or leggings for the next few days.
Keep hands away from touching freshly waxed skin, as this can encourage irritation or small pimples.
Opt for a shower. Don't take a hot bath or hot tub for the rest of the day.
No tanning beds, saunas or steam rooms for the next two days.
Short-term abstinence. Sexual activity should be avoided for at least 24 – 48 hours.
Treat ingrown hairs
To treat ingrown hairs, try the easiest way to get rid of them.  Exfoliation with a scrub mitt and a little body wash.  do this every other day!
I give every new client an exfoliation mitt to use with their own body wash.  I also highly recommend The Borodin Body exfoliation kit.
The brushes I recommend are:

 Hand Size Dry Body Brush-Use this 2 times a week for the best results.  Exfoliate troubled areas gently for a minute or 2.
I also really like this –
WIZKER Wet & Dry Exfoliating Brush. I've had a few clients but this and really like it!
If that doesn't work then you need to move on to adding a serum to your daily routine.  This is a list of my favourite serums! Choose the one that works best with your body or lifestyle choices.  They all are formulated for ingrown hairs, razor burns, bumps, and skin irritation resulting from shaving, waxing, electrolysis and laser hair removal.
The serums I recommend:
High Time Bump Stopper– This is my newest favourite and it's pretty inexpensive and doesn't sting.  It's perfect for everyone.
TendSkin–  This one has been around for ages and is sold in most spas and salons.  The only thing I don't like about it is that is stings a bit. 
Pfb is another great salon and spa brand. It's got a little roll on top
I like Kerah Lane because it smells good and has 
natural-based ingredients, including Witch Hazel, MSM, Aloe Vera, Lavender, Lemon, Essential Oils, plus skin-enhancing vitamins and minerals.

Other methods of hair removal
Now, If after trying those you get no relief you should try another hair removal method.
You can trim the hair really short using a battery operated mini shaver.
Rechargeable Women's Electric Razor- This razor has a waterproof design and quickly rinses clean under running water.

Schick Hydro Silk TrimStyle Moisturizing Razor for Women-This is a HYDRATING RAZOR & WATERPROOF BIKINI TRIMMER IN 1 for the ultimate convenience
Now.  If that isn't working for you then you should try a more permanent method of hair removal.  Google local listings to find a professional laser hair removal clinic or learn more about home laser hair removal by reading this article.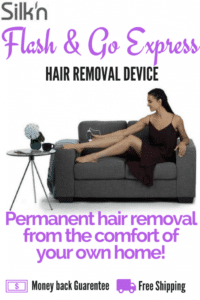 This is also a big list that the people at ingrownhair.ca have put together
Ingrown hairs can be tricky.  Often it can take a lot of patience and testing what method works for you. I hope you can find relief by trying a few of the methods I have suggested.