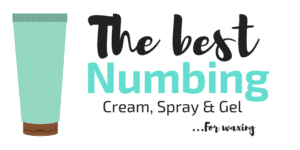 This site contains affiliate links to products. As an Amazon Associate, I earn from qualifying purchases.
The best numbing cream, spray & gel for waxing services
Can you use numbing cream before waxing?
Yes, you can. Please read and follow the instructions on the product before applying numbing cream.
*Before you use a numbing cream or spray, check with your service provider and the doctor to make sure it's ok
As a professional waxer with over 15 years of experience, I am often asked the best numbing cream for waxing.
Hair removal can be somewhat painful for some people, so many opt for numbing creams and sprays for the most sensitive areas.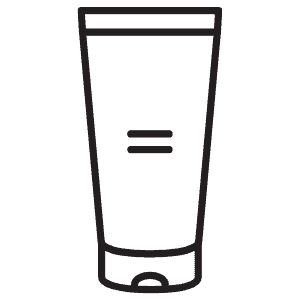 This blog post will introduce you to various types of numbing creams, gels or sprays. 
I've tried almost all of these, and they all work well. I'm not a scientist. I am simply laying out the Numbing creams, sprays, and gels with 4% or higher lidocaine in them. It's up to you to choose the best one for you.

There are a variety of numbing creams, sprays, and gels out there, so how did I compare all of them?
•Price: There was a wide variety of prices from $10-$200.
•Effectiveness: I only chose to look at products with 4% lidocaine or higher.  Anything less than that is not going to do anything.
•Ratings:  This is a hard one since the person has to use it properly to be effective. Also, everyone's pain tolerance is different. And people with coarser, thicker or more hair or first-time waxers will experience more pain than others.
Pictures might be small, but I wanted to show the most current prices, which is the only way Amazon will let me do it.
---

DR. NUMB 5% Lidocaine Topical Anesthetic Numbing Cream
Specially formulated for maximum potency, our 100% hypoallergenic, fast-absorbing numbing cream starts working in as little as 15 minutes and lasts anywhere between two and four hours.
---
Zensa 5% Lidocaine Numbing Cream
LONG-LASTING PAIN RELIEF || Fast-absorbing formulation provides numbing for 2 to 4 hours and can be extended to 6-8 hours with reapplication mid-session. It starts acting as quickly as 20 minutes after application.
---
5% Lidocaine Cream Maximum Strength, Tattoo Numbing Cream
Odor-free, non-greasy, no harsh chemicals
---
Quick shop
Prices may vary by country
CAUTION: READ THE LEAFLETS AND BOXES ATTACHED TO THE PRODUCTS! Lidocaine cream is a topical anesthetic used for numbing the skin in certain procedures, such as skin biopsies, hot waxing, laser hair removal, and mammograms. According to the "Journal of Drugs In Dermatology," when used in small amounts and low concentrations over small areas of the body, it is considered safe. It can cause dangerous side effects when used in higher concentrations over larger body areas. After application, lidocaine cream should be washed off the hands completely. It should never be applied to broken skin.  Lidocaine can also affect your breathing, cause seizures and cause an irregular heartbeat.   So always check with your doctor before using creams with lidocaine.  From https://www.livestrong.com/article/175440-dangers-of-lidocaine-cream/